Our passion lies in connections
MatchBox utilises the best of new technology and innovative processes to bring great talent and companies together. Our candidates are thoroughly vetted and assessed not only for specific skill sets, but for personality and culture fit.
We're passionate about creating meaningful value-adding connections in the professional business setting.
Personalized experience
Our candidates benefit from highly personalized interviews with us to truly understand their career aspirations, goals, and motivations. Special attention is given to ensure the right fit for both candidate and company.
Top Talent
We source talented and highly qualified candidates so you don't have to. MatchBox does the hard work, finding the top talent available in the current market.
Always One Step Ahead
Our professional recruitment teams work in a unique and collaborative environment, ensuring that our clients never miss when great talent becomes available in the market.
Beyond the Box
We understand every candidate and company are different, which is why we take a creative, individualised approach for each of our clients. Each search is unique and will require different strategies to be successful.
Passionate about creating connection.
Our experienced recruitment team, extensive network and use of new technologies allow us to bring top talent and inspiring companies together. We value professionalism, drive, personality, and above all: compatibility.
200+
Years of team experience
4,568+
Placements by our team
6,400+
Coffee meetings in 2022
50+
Cities serviced worldwide
Recruitment services
Permanent recruitment
Building a team? Growing your business? Let MatchBox find long term employee solutions to allow your business to thrive.
Executive search
Businesses need strong leaders but they aren't easy to find. With our long standing relationships with local executives we are able to execute on Sr. Level searches.
RPO / in-house
Looking to hand over all recruitment initiatives to the experts? Let MatchBox handle the talent while you handle your business.
Contract staffing
Need talent for a fixed term to complete a project and not able to add permanent employees – we can help. We have an extensive network of talent looking for their next contract.
Managed & professional services
Looking for talent to help with an implementation? A data migration? Let MatchBox put together a team that can take your business to the next level without adding head count to your organization.
Payroll solutions
Allow MatchBox to handle your payroll for contractors on your team, we take care of the paperwork while you run your business.
Real people with real results.
"MatchBox is great company to work with and they are very helpful. They helped presenting my resume to different clients and succeeded in landing me a job offer. In the whole process they kept me updated and also during my time with client they responded to my queries very quickly. I will definitely recommend MatchBox to everyone."

Software Developer
"The Team at MatchBox has a very strong understanding of the position requirements and our company culture, and fair in their rates. I feel more than happy to recommend MatchBox to any company looking for top tech talent in the Vancouver marketplace."

Hiring Manager, Engineering Sector
"Would highly recommend MatchBox Consulting to anyone looking for a career transition opportunity to realize their potential!"

Business Analyst
"Working with the staff of MatchBox has been a pleasure, I have worked with many recruitment companies over the last 15 years and this is by far the most enjoyable experience I have had recruiting. We will continue to use their services as we add to our growing team."

Hiring Manager, Engineering Sector
"Our company had aggressive hiring plans and MatchBox successfully helped us deliver on our targets. MatchBox sought to understand our company culture and values of the hiring team to ensure that the most suitable candidates were sourced."

Hiring Manager, IT Sector
Fulfilling Careers at MatchBox
At MatchBox, we are committed to building an exceptional team who shares our passion for connection. Browse our current job openings, or send us your resume to be considered for future opportunities at MatchBox.
View our career portal
Find a Job
Are you ready for your next career challenge? We can help. Send us your resume and let's start the search for your perfect match.
Find Top Talent
We can help. Our expert recruitment teams at MatchBox have access to the top talent pool.
November 22, 2023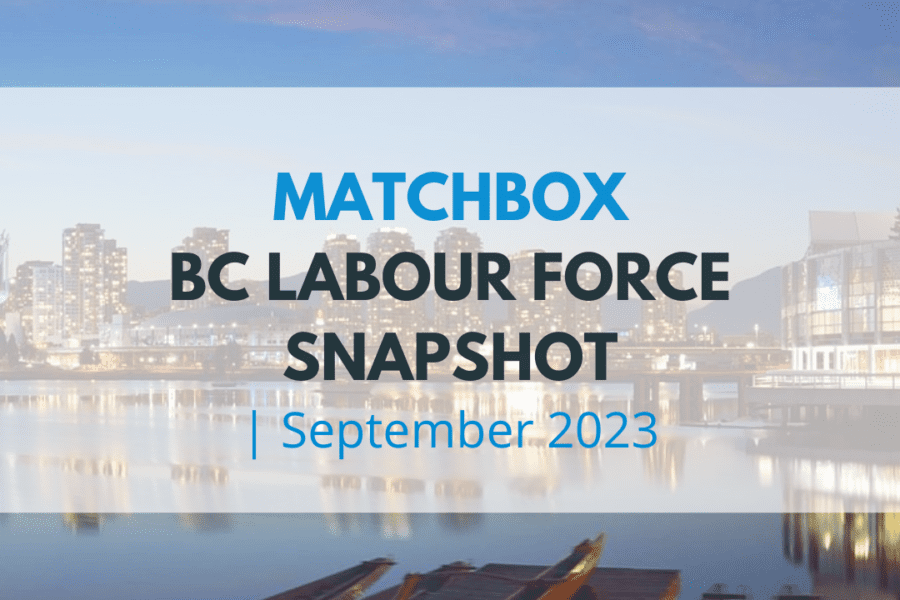 October 18, 2023